Views: 227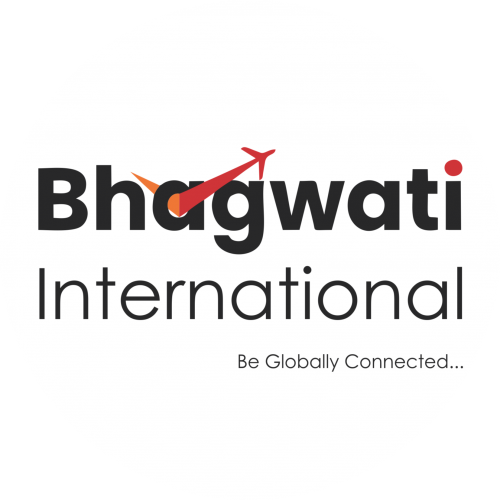 Bhagwati International
CEO Nilesh Sandish : +91 9033533302
Bhagwati International
Company Profile: Bhagvati International
Year Of establishment: 1995
Nature Of Business : Logistic Service
Nilesh Sandish ( CEO ) : +91 9033533302
Know More: Bhagvati international PPT
"Specialist in Import from U.S.A to INDIA
Guarantee Any Product"
Our Key Services :
DOOR TO DOOR DELIVERY SERVICE EASY AND SIMPLE DOCUMENT PROCEDURE WE CARRY ANYTHING
GLOBALLY EACH SHIPMENT WE CARRY SAFELY
NO CHARGE FOR PICKUP
NO CHARGE FOR PACKAGING
NO CHARGE FOR RESCHEDULED DELIVERY
NO CHARGE FOR OUT OF DELIVERY LOCATION
BEST QUOTATION AND FASTEST DELIVERY IN EVERY COUNTRY
SPECIALIZED IN FASTEST DELIVERY
24x7 CUSTOMER SERVICE
SPECIALISED IN DOCUMENTS DELIVERY OF STUDENTS. SPECIALIZED IN IMPORT FOR ANY COUNTRY
SAME DAY AND ACCURATE TRACKING VISIBILITY SPECIALIZED IN UNIQUE AND CUSTOMIZED PACKAGING AS PER THE PRODUCT
SUPER URGENT DELIVERIES WITHIN 72 HOURS..
We Accept Product For International Selling
SWEETS/SNACKS AND HOMEMADE EATABLES
PICKLES/ SAMBHAR POWDER AND RASAM POWDER
SPICIES/ MASALA/PULSES AND SAVORIES
RICES/ WHEAT ATTA AND GROCERY ITEMS
MASALA PASTES/ CONDIMANTES AND POOJA ITEMS
ALL TYPE OF HOMEMADE PRODUCTS
MEDICINES
HANDICRAFT.
PHOTO FRAMES AND TEMPLES
FURNITURE/ FURNISHING CLOTHS AND WOOLEN ITEMS
BOOKS/ TEXT BOOKS! NOTE BOOKS
CD/ DVD AND STATIONERY ITEMS
ELECTRONIC GOODS/ GRINDERS/MIXERS AND COMPUTER ACCESSORIES
HOME APPLIANCES/ UTENSIL AND CHILDREN TOYS
SAREES/ DRESS MATERIALS/ GOWNS AND ALL TYPE OF TEXTILE GARMENTS
Our Pickup Service Available in :
Vapi
Valsad
Ankleshvar
Mumbai
Bharuch
Ahmedabad
Baroda
Regular And Express Delivery For :
U.K.
USA
CANADA
Europe
South Africa
Barbados
Panama
Malaysia
Mauritius
Kuwait
UAE
Singapore
Rest Of World Anywhere
Please Rate us on Google